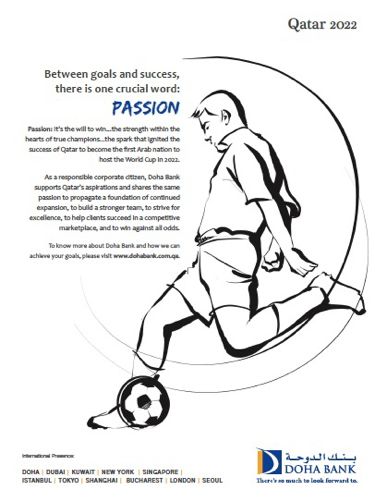 A graphic designer I've worked with in Toronto knows a marketing manager at Doha Bank in the Middle East. He recently asked me to collaborate with him on a campaign of four ads to celebrate Qatar being the first Arab nation to be selected to host the World Cup.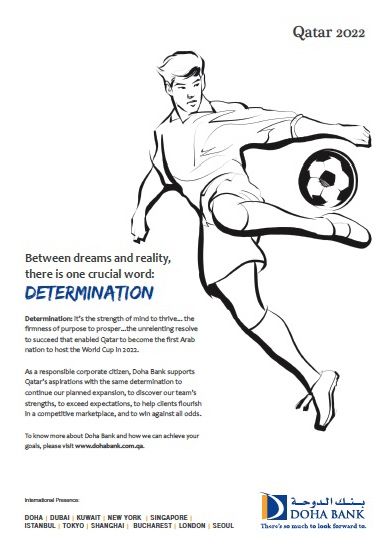 Here are the four initial ads employing four themes that exemplify both the passion of the country, its soccer fans, and one of its leading banks.
These ads are running in airline magazines in January and February 2011 to celebrate this ground- breaking 2022 event.