Palm wanted to create a catalog/magazine to promote its most recent SmartPhones, PDAs, handheld software and accessories. So I was hired to write this 24-page catalog for PalmOne in November 2004 to boost holiday sales.
Palm printed 1,000,000 catalogs and sold advertising space to Palm-compatible software companies to offset the printing fees.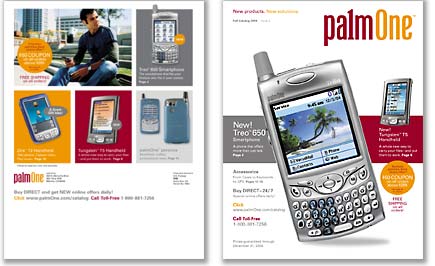 Kuleana Design (formerly Landis Design), SF, created the fantastic design and managed the project.
Download Adobe PDF of pages 1-11 and 24 (back cover).