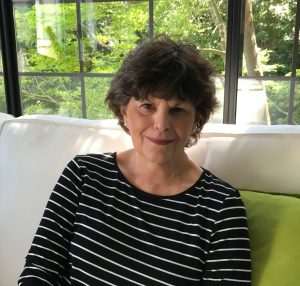 Zeimer's Advertising Shoppe proudly offers the services of Ellen Young, a highly skilled media pro with a wide range of experience. Ellen specializes in freelance media planning and buying for: Newspapers — Magazines — Radio — TV — Cable — Online Media.
Her freelance media buying accomplishments include:
Planning and purchasing a variety of  targeted media (including television, radio, print and online) for Stanford Health Center, Valley Healthwide Centers, Amdro Fire Ant Spray, Insound Medical, Sonus Hearing Care Professionals, PODS, Kikkoman, Healthcare Technology, Lasher Auto Group, Sunray Park and Casino,  Twin Pine Casino and Hotel, Healthcare Success and Resonance Jazz Ensemble.
Providing marketing and media guidance for Dimensions in Travel, Novato. Increased the agency's revenue through research, creation and marketing of group travel and cruises.
Managed a highly successful Media Planning and Buying Consultancy. Planned and negotiated the purchase of $2 million advertising dollars annually for KPIX-TV and Crescent Jewelers (including television, radio and print).
As Media Director at DJMC Advertising, oversaw a staff of 5 that serviced Northern California McDonald franchisees and Marine World. Increased billings by 15%.
As a Senior Media Planner at J. Walter Thompson Advertising, created media plans for Burger King franchisees in the U.S. Western Region that were later used nationally.
— Wrote and presented annual television and radio campaigns for 30 U.S. cities for 3 years.
— Created print, radio and television plans for 3 divisions of Chevron USA.  Negotiated all magazine advertising.
Ellen's non-profit accomplishments encompass:

Provided Pro Bono media campaigns for the San Francisco Symphony and Huckleberry Youth Programs.
Download Ellen Young's Resume (PDF).
Contact her today about her freelance media buying, planning and negotiating services:
Ellen Young
Ellen Young Media
28 Marinero Circle, #30
Tiburon, CA 94920-1644
T: (415) 889-6254
E: ellen <at> zeimer <dot> com