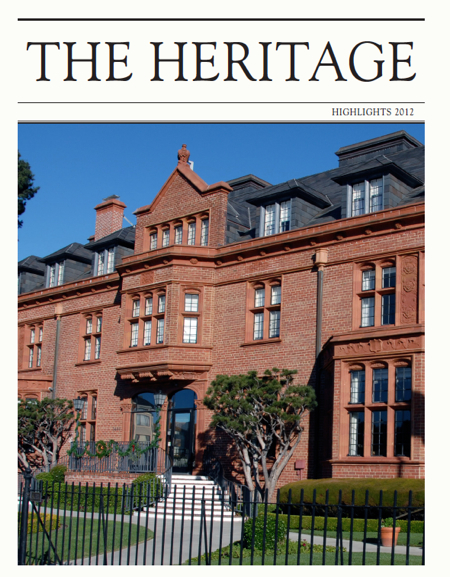 As a healthcare copywriter, one of my favorite types of projects is an annual report.
This recent "Highlights for 2012" was designed by my colleague Paschal Sabatella of Sabatella Creative Design and written by me for Heritage on the Marina, San Francisco, one of the city's longest-serving retirement communities.
This particular annual report featured copywriting and intelligent design with a 12-page oversized newspaper format to accommodate letters from the Board of Directors, the company's CEO and Executive Director, as well as updates about the property with Residents' Council Reports, Residents' Corner, fitness information, the company's loyal long-time employees, an overview of its Golden History with 160 years of service to San Francisco, and a lengthy list of its supporters.
A highlight of the historical copy that I particularly like:
"The Heritage is owned and operated by the San Francisco Ladies' Protection and Relief Society, one of the City's oldest and best-established charitable organizations. Both the Society and the Heritage have fascinating histories, as richly colorful as San Francisco itself. And, just like the city that has been dubbed "Baghdad by the Bay", their real stories began with a few shiny nuggets of gold…"