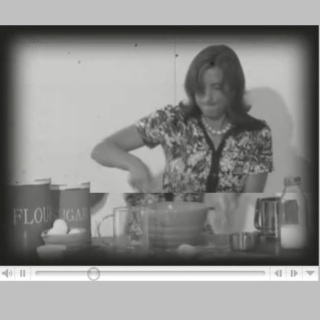 Watch the video now — and turn your speakers up!
Batter Blaster is a blast from the past. This organic batter features retro packaging in a spray can so you can make light, fluffy pancakes and delicious waffles with no mess, no fuss, and easy cleanup.
This :60 Flash/Video that I wrote in 2007 highlights the product's attributes with a fun demo that shows the "then" of how it used to be done in the 1950s and "now" of how easy it is to "make a better breakfast faster with Batter Blaster." My talented colleague, Brian Jacobson of Focus Design was the art director for this video; he also designed the retro packaging. Jim Kerns of Moving Monkey Productions directed it and provided the voiceover.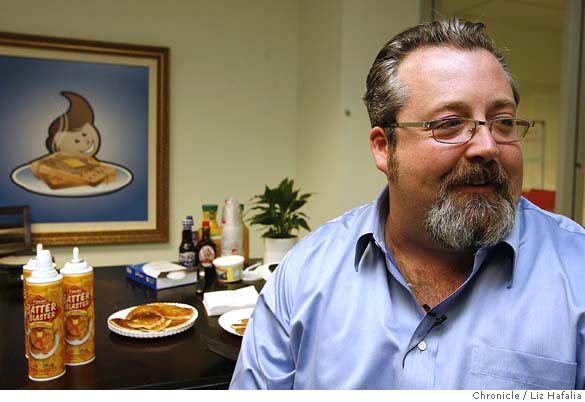 Batter Blaster is now really taking off. During 2009, it rolled out nationally to Costco, Whole Foods, and other stores. When it's stocked by Wal-Mart Supercenters in January 2010, Batter Blaster will be available in 75% of all possible retail grocery locations across the US!
Read the January 31, 2008 story in SF Gate: "Inventor Says He Has A Batter Idea.". Here's an excerpt: "The Batter Blaster Web site features a campy homemade commercial complete with a jingle that seems written specifically to become embedded in a consumer's skull for the rest of the month. ('Make a Better Breakfast Faster, Batter Blaster.')"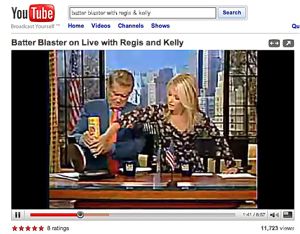 Finally, the company is very smart about its advertising and public relations. Here's a link to a seven-minute YouTube video of Batter Blaster being featured Live with Regis & Kelly on August 11, 2008.