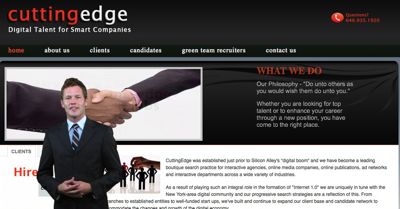 A long-time client and friend in New York City recently asked me as a freelance video copywriter to edit a video script for a colleague of his.
Check out this visually arresting technology that puts the video on the front of a Web page so it looks almost three-dimensional: www.CuttingEdgeVideo.com.
If you'd like to contract me to write a video script for your company's site, please contact me today.