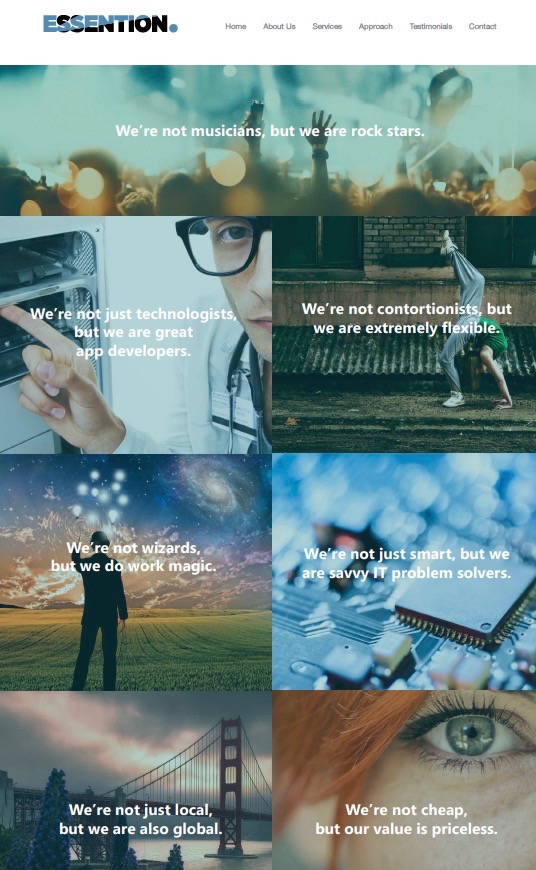 Recently, I had the pleasure of working with two amazingly savvy IT guys through a BNI referral. They were co-founders of a company called Essention.co.
But they're not just IT guys.
They're Microsoft Technologists who know how to solve problems with intranets and websites that are causing problems for their clients who include Biotech, Government, Technology, and Financial Services giants.
One of the guys said this: "I had worked with Lauren Deane Evans of Good Looking Ideas years ago to create an outdoor banner for my coffee shop. I remembered how creative she was, so I asked her to design a new logo and website for my IT consulting company.
"She found amazing images and introduced me to Gil Zeimer whose headlines and copy were the perfect match. My partner and I are extremely pleased with the results." – Alex Goretsky, Co-Founder, Essention.co
(NOTE: I wrote this site in late 2017. It has since been redesigned and rewritten by the clients.)