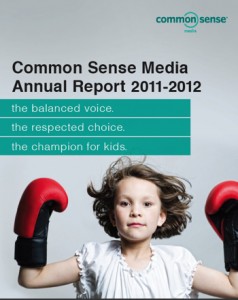 I recently wrote and edited the copy for a 28-page annual report for a nonprofit educational company headquartered in the Bay Area: Common Sense Media.
The company's mission states: Common Sense Media is dedicated to improving the lives of kids and families by providing the trustworthy information, education, and independent voice they need to thrive in a world of media and technology."
This project was referred to me through a Women In Consulting email about someone looking for immediate help in this area. Because I have written a number of annual reports and website for nonprofit groups, I had the perfect background to write this one.
I completed my copy within about a month to meet their printing deadline and my client said, "Everyone loves it."