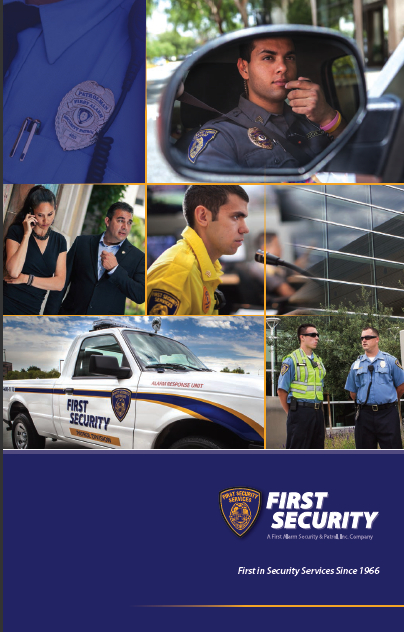 This is hot off the presses… I just completed the brochure copywriting for an eight-page capabilities presentation for a security patrol and alarm company based in San Jose.
First Security has almost a half-century of experience and over 1,000 clients. It provides comprehensive security solutions for residences, industrial complexes, businesses, school districts, government municipalities and healthcare facilities. In fact, First Security now ranks as the 36th largest security company in America.
View a digital version of the sales brochure that was exquisitely designed by Terri Hawes of I On Design, Inc. in Scotts Valley, CA. I'm very pleased to team up with Terri by providing her with my brochure copywriting services.
In fact, she said, "Gil Zeimer is not only a pleasure to work with, but a real pro. Having worked with many copywriters over the years, Gil is always on the ball and on target. I am proud of the final outcome and of our collaborative efforts."