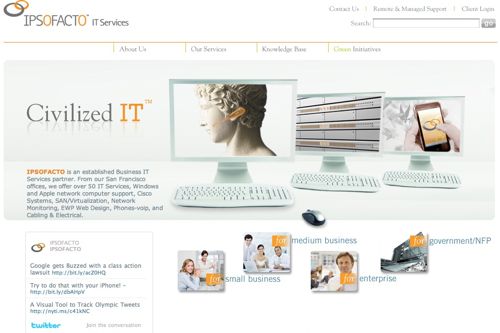 I just completed the revision of this site's copy, using more descriptive copy and SEO keywords.
As an established IT managed services company serving clients in the San Francisco Bay Area, IPSOFACTO IT SERVICES works with small businesses, medium-sized businesses, large enterprises, and government entities, as well as not-for-profit groups.
Visit the site of approximately 50 pages: http://now.ipsofacto.net/
Copy by Gil Zeimer; Web design by Naoki Nitta.