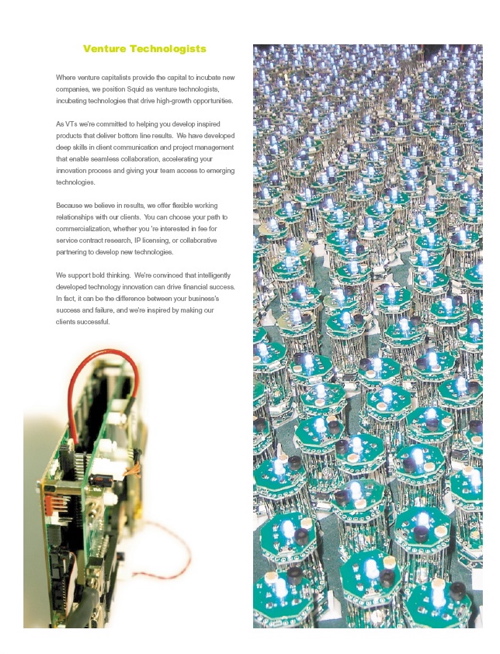 Everyone's heard of Venture Capitalists who provide the capital to incubate new companies.
But the scientists, engineers, designers and inventors who created Squid Labs wanted to position themselves as Venture Technologists, incubating technologies to drive high-growth opportunities.
So they help companies develop inspired products that accelerate the innovation process, facilitate client communication, enhance project management, and give any team access to emerging technologies to deliver bottom line results.
As a freelance tech copywriter, they hired me to write their capabilities brochure. Download Squid Brochure.pdf