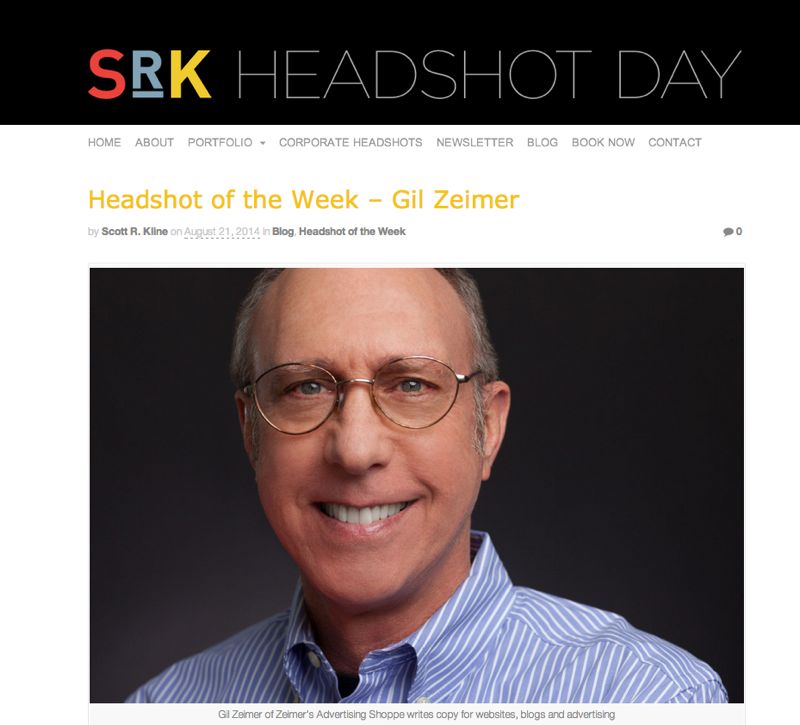 I'm both flattered and proud to be featured as the "Headshot of the Week" on my colleague Scott R. Kline's weekly blog.
Scott is a fellow member of BNI Embarcadero, a fantastic photographer, and one of the most talented guys you'll ever meet.
On the blog, I was quoted as saying: "Because I rarely meet my clients in person — even those in the Bay Area — having a great headshot on my website, LinkedIn and Facebook was critically important to me. My old headshot actually had my wife's shoulder around my neck — I had cropped the rest of her out of it!"
Read more about Scott R. Kline and his headshot days.