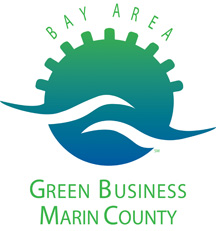 I'm proud to say that I recently became a Green Certified Writer for the San Francisco Bay Area. It was a relatively easy process:
— I completed a Word doc and emailed it to the Marin County Green Business Coordinator.
— She reviewed my application.
— She scheduled an appointment to walk through my office and make sure I was met the criteria of having a small carbon footprint by using CFL light bulbs, recycled paper, an energy efficient computer and peripherals.
If you want to become a Certified Green Business like me, please contact me and I'll tell you how.
Here's my pledge: