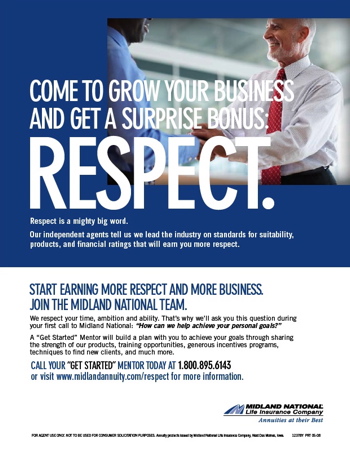 Earlier this year, I worked as a freelance copywriter with the very talented San Francisco art director John Donaghue on a new direct marketing campaign for Midland National's Annuities Division.
The goal was to create a new brand for this seven-year old division of a 100+-year-old insurance company to recruit insurance agents who could sell its best-of-breed annuities products.
This multi-channel campaign included B2B magazine ads like the one shown on the left, emails, and direct marketing packages to join the Midland National Team.
It was quite successful in recruiting dozens of agents across the U.S.