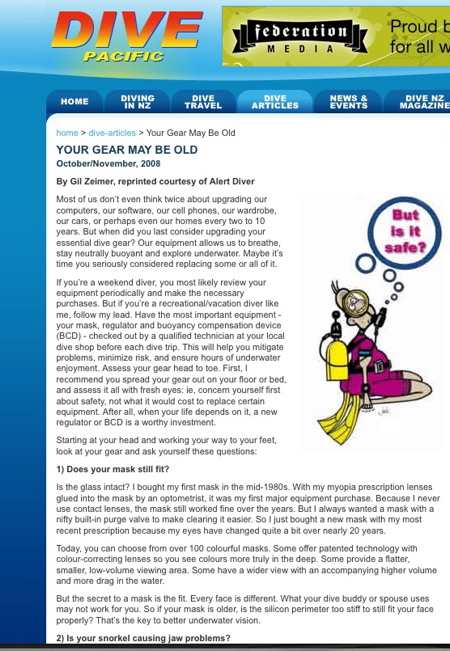 As a freelance copywriter, I love writing about scuba diving almost as much as I enjoy the escape, the ethereal quietness, and the weightlessness of being underwater.

On November 2, 2008, the Marin Independent Journal featured a dozen "travel nightmare stories filled with cockroaches, sinking ships and the unexpected" by Ann Tatko-Peterson. My freelance copywriter story called "Where's The Reef?" below was one of them…
WHERE'S THE REEF?
I became the poster child for Murphy's Law at the great Barrier Reef. Four of my five planned dive days were canceled. Here;"s my history of horrors as I schlepped 50 lbs. of dive gear around Australia:
Day 1: High winds, no diving. From a small dive boat in Pt. Douglas (near Cairns).
Day 2: Took a high-speed catamaran to the Reef. Dove twice. Flooded my new underwater camera.
Day 3: A three-day cruise through the Reef's islands was canceled the morning we were to board, despite receiving cables that their engine problems would be fixed. We took an 8-hour bus trip to Airlie Beach. Stayed in a one-star hotel.
Day 4: Took a ferry to Hamilton Island Resort, checked , heard that the Ferry we just took here had just left for diving at the Reef.
Day 5: Chartered a sea plane to dive at the Reef. A cruise ship passenger who was snorkeling from the Ferry had a heart attack and drowned, so I couldn't dive there either, as all personnel were conducting an air and sea search. Another bummer!
I also had a three freelance copywriter articles published by Dive Pacific Magazine in New Zealand. The first was featured in their October/November 2008 issue. It's called "Your Gear May Be Old, But Is It Safe?". Read it here on the DNZ Website.
The second article appeared in Dive New Zealand Magazine's December 2008/January 2009 issue. This one is a bit of a stretch for a diving magazine, but that's why I'm proud to have placed it there. It's called "Heavy Breathing on Half Dome —- And Other Ways To Stay In Shape For Diving." A thumbnail of it is below. Download the article (pdf).
And the third article shown below is in the February/March 2009 issue. It's called "The Day I Rode A Manta Ray: An Ecologically Incorrect Thing I'll Never Do Again." You can see a thumbnail of it below. Read the article (pdf).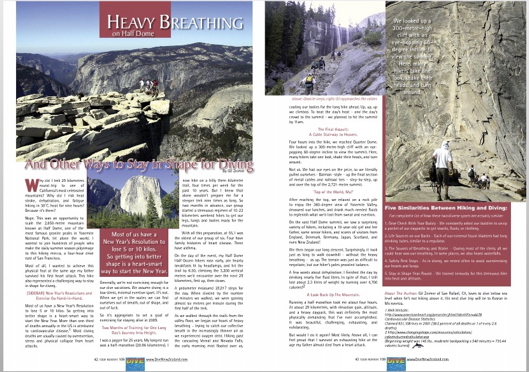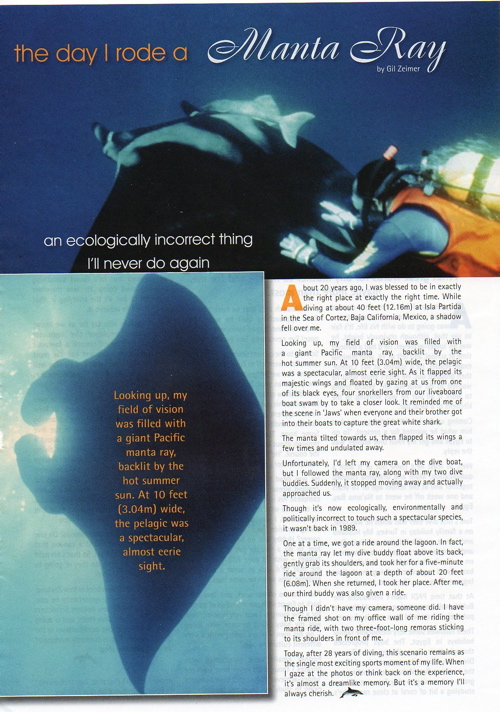 Enjoy all of these freelance copywriter travel articles… and if you have a travel nightmare story, please use the Comments section to share it with me.